Sustainable Tree Health for
Today and the Future
Qualified professionals doing quality work means we only produce the best results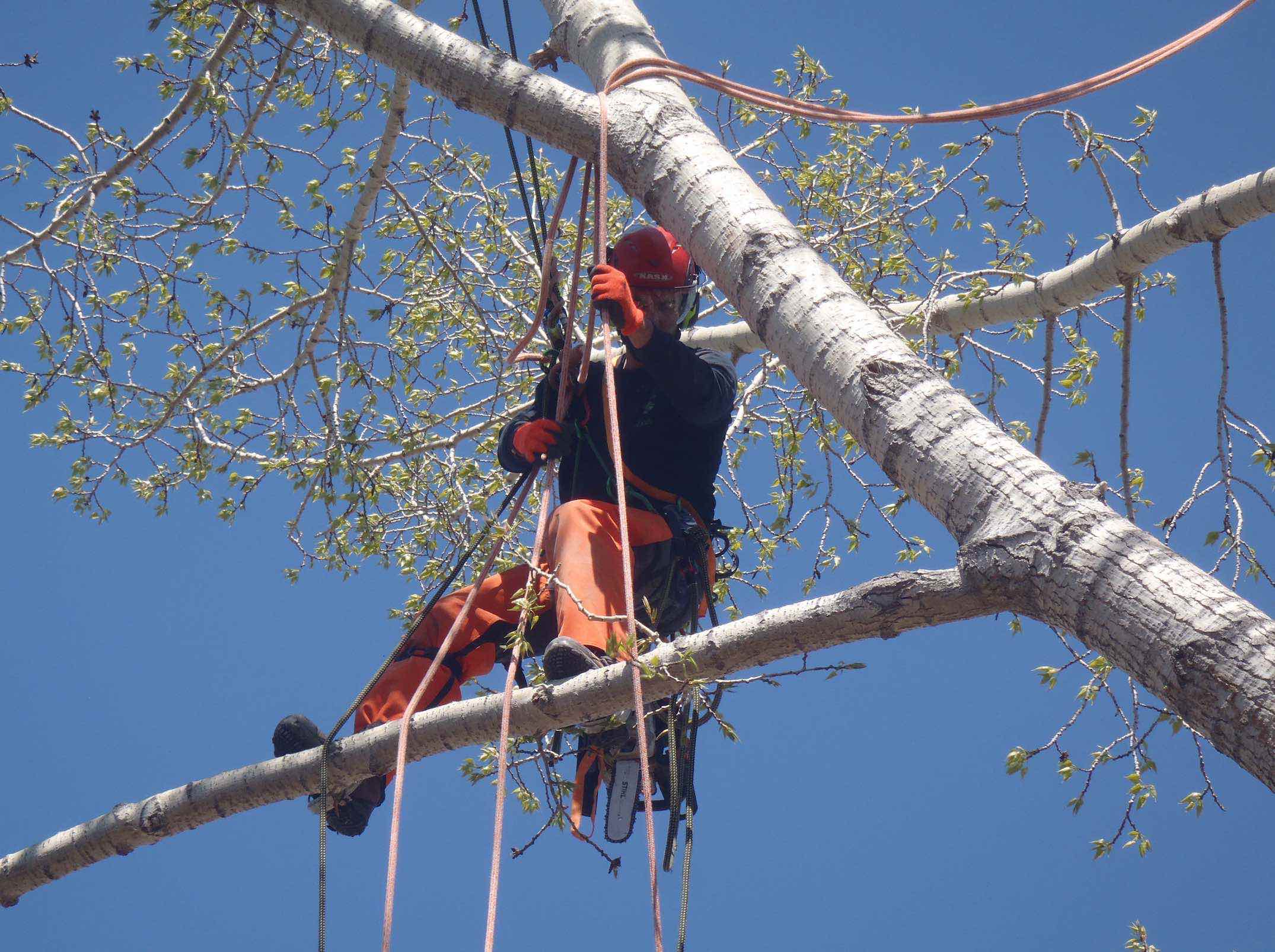 Tree frog Tree Care is committed to providing our customers with dependable, quality service from the initial phone call to the site clean up.
We specialize in tree care and provide education to our customers for the best long-term results. We understand the value and the complex requirements of your trees in order for you to enjoy them to their full splendour.
Tree Frog Tree Care is fully insured for property damage and is covered with the Workers Compensation Board of Alberta. Education, quality of service and reliability is our focus. As a member of the Better Business Bureau, we are an ethical and professional tree care company serving Calgary and area since 2002.
We invest in professional training for our staff and strive to be industry leaders by applying the most current techniques and utilizing professional equipment.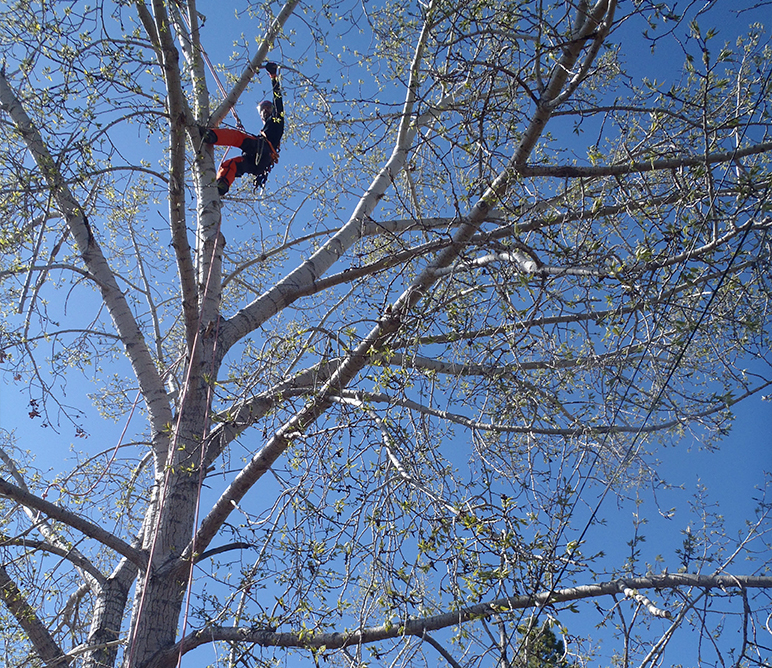 What method of payment do you take?
Cheques are the preferred method of payment. We do not take credit cards.
Does my quote include the removal of the debris and branches?
A thorough clean up is included in all of our estimates.
Do you spray pesticides for insect control?
We provide consultation and diagnosis services. We will refer you to the right people if pesticide use is required.
Is GST included in my free quote?
How can I prepare my yard for a tree worker crew?
You can best prepare your yard by moving any objects such as furniture and garden ornaments from the vicinity of the tree that is to be worked on. Please ensure that access is clear if work is to be performed in the back yard. We greatly appreciate a yard that is free of animal feces as this contaminates our clothes and equipment. If the work involves digging for tree planting or stump removal remember to click or call before you dig 48 hrs in advance 1-800-242-3447 (www.albertaonecall.com).
If you plan to be home when work is in progress, please feel free to make a list of questions or concerns you may have and our arborists will be happy to assist in any way they can.
We have used Tree Frog twice in the last 4 years and are very pleased with their work. During their last visit here (Jan 2017), they had to trim a tree that had our RV trailer parked under it as we could not move it due to the snow & ice in the back yard. They trimmed the tree above it with no branches etc falling or coming in contact with the trailer. Both times the yard was cleaned & racked with all branches chipped and taken away. I would recommend them to any one looking for a first class outfit for tree pruning.

Gary B.
Tree Frog. Thank you for a super job of pruning & hard work. Everything looks great, super clean up job.

The Gilkers
Jean The crew did an amazing job of removing our poplar and evergreen. They were all really personable! Thanks again!

Jeanette and David
Jean, thank you very much for such prompt excellent service!

D. Carey
Thank you. Your guys are simply the best at what they do. They have particular attention to detail which is much appreciated. Clean up was great!

Marleen
Thank you for making a splendid job of the pruning and shrub removal. The free mulch is very useful too we shared it with our neighbors.

Janet.
Thanks for the great service. Steve and Adam did a great job, they even put the bird feeder back up in the tree. The yard was nice and clean when they left.

Richard L
Call us at 403-474-FROG (3764)
Payments can be sent to:
Box 71116 Silver Springs RPO
Calgary, Alberta, T3B 5K2
We accept Cash, Cheques & Interac e-Transfers
from these major financial institutions:
Leave us your name, telephone number, address and
the services you wish to have completed and we
will return your inquiry as soon as possible.