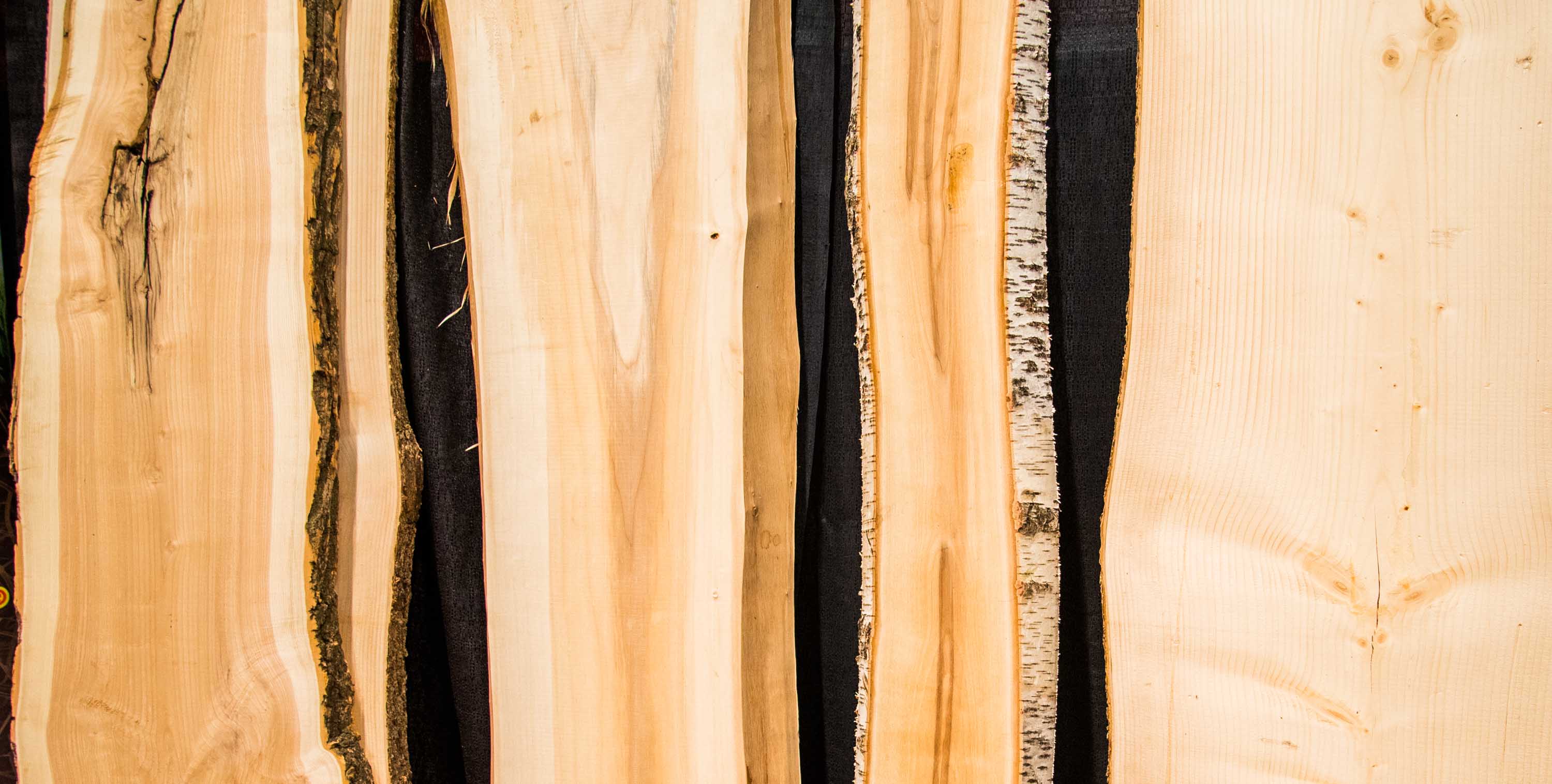 By Jean-Mathieu Daoust
Owner of Tree Frog Tree Care Inc.
As arborists, a part of our tree care services includes tree removal. For years I have viewed wood and logs as a nuisance on job sites, often resulting in paying to dump at the landfill only for them to be destined for mulch.  A part of me felt guilty in not doing more with the wood. We cut some for personal use as firewood and to give to friends and staff, but we still ended up tossing most of it. Over the past few years conversations with other arborists at conferences often led to the topic of turning urban wood into usable lumber for framing or fine woodworking.  I decided to join the urban timber reclamation movement and follow in my colleagues footsteps.
Our first mill was an Alaskan chainsaw type which was fun at first, but lost its appeal in short order due to how inefficient and time consuming it is to use. It also ended in the loss of a lot of useable wood due to the size of the kerf created by the chain. Although we still use it for certain trees in difficult access areas, our preference is the portable bandsaw mill. I thought I was going to make heaps of money with this method considering the recent popularity of reclaimed wood and live edge slabs. A year later we are still waiting to turn a profit on this project because it takes so long to properly dry lumber in order to render it into a quality marketable product.
Being an arborist makes learning about wood fun because many of the principles that apply to arboriculture and tree biology also applies to forestry and milling live edge slabs. It is really fun dissecting a tree and seeing old pruning wounds hidden and sealed over. You can see how pruning cut quality impacts the compartmentalization of the pruning wound. After a few small finishing projects, I have gained a new respect for what it takes to finish wood.
When making a shelf, I got emotional while sanding out a climbing spike mark in the wood. It was truly a remarkable feeling to have been present throughout the process of removal, milling and finishing wood reclaimed from a storm damaged tree. You could say it provided closure to me in knowing that the tree I removed could still serve a purpose and be enjoyed for a long time to come.
Despite a slow start to our new operations, and unknown results as far as sales, it feels good to bring the forestry component back into the field of urban forestry. My goal is to preserve as many felled trees as possible, viewing the wood for what it is as a resource rather than a nuisance.